Keeping your water lines well maintained is a crucial step in a healthy water system for your Las Vegas home. At Rocky Point Plumbing we recommend water line maintenance on a routine basis to ensure that small problems are resolved, never reaching critical levels. Often, homeowners push this type of regular maintenance off, and simply don't get around to scheduling an appointment, eventually causing severe problems.
Small Problems are Cheaper to Fix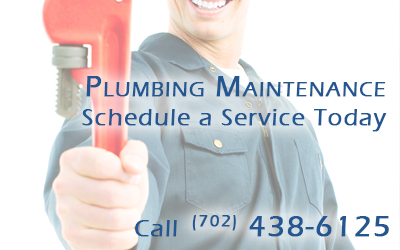 People always cringe at the bill after damage that would have been avoided with regular and routine maintenance on their plumbing system, including water line maintenance. In Las Vegas we consider water line maintenance to be a critical step to ensure a healthy water system.
Stop Problems Before They Start
If a plumbing problem is present during your water line maintenance, Rocky Point Plumbing will be able to point it out, where you may not have noticed. Often if problems aren't obvious home owners aren't even aware they exist. Our plumbers will use a camera to ensure that the root of the problem is detected, and completely resolved.
Long Term Solutions
Our plumbing contractors will help you understand whether a simple repair is possible, or if a major repair is necessary. All options will be provided to you, and you will make the final decision prior to repairs being performed. More often than not, the repairs are made immediately and no follow up is necessary.
Prevent Contamination
Cracked water lines allow for contaminants to enter the water flowing through your home. This includes potentially sewage, rain water, garden seepage and more. Of course smaller water leaks also have the chances of growing mold and allowing bacteria into your home. And we all know the devastation your can experience with a large burst pipe.